Have you always wanted to visit a dance class with your friends, but simply never found the time or place to fit your schedule? Have you always wanted to learn disco fox, but never found the right dance course? Or would you like to prepare yourself and your partner for a dance event without being distracted by other dance students? Then our private lessons or dance and crash courses are perfect for you!
As a couple of as a group, online or when possible on-site.
Private course / private lesson
Do you want to take part in a dance course in your garden, together with your neighbours? Or are you living in a retirement home and do you want to dance to stay fit (of course the intensity of this course would be adjusted to avoid injuries)?
Or perhaps you want to use your living room to practice the first dance for your wedding? In our private lessons you decide which dance(s) (and for which occasion) will be taught and where: on-site or online.
Or click here to get more information.
dementia prevention
Dancing is the best prevention to avoid getting the dementia disease early. You cannot complete stop the disease but you can postpone it as much as possible. Regular dancing and learning new steps, training body and brain this is what it mainly is about.
Ask us for taster sessions in your city or book lessons or a lecture for an elderly home or wherever you want.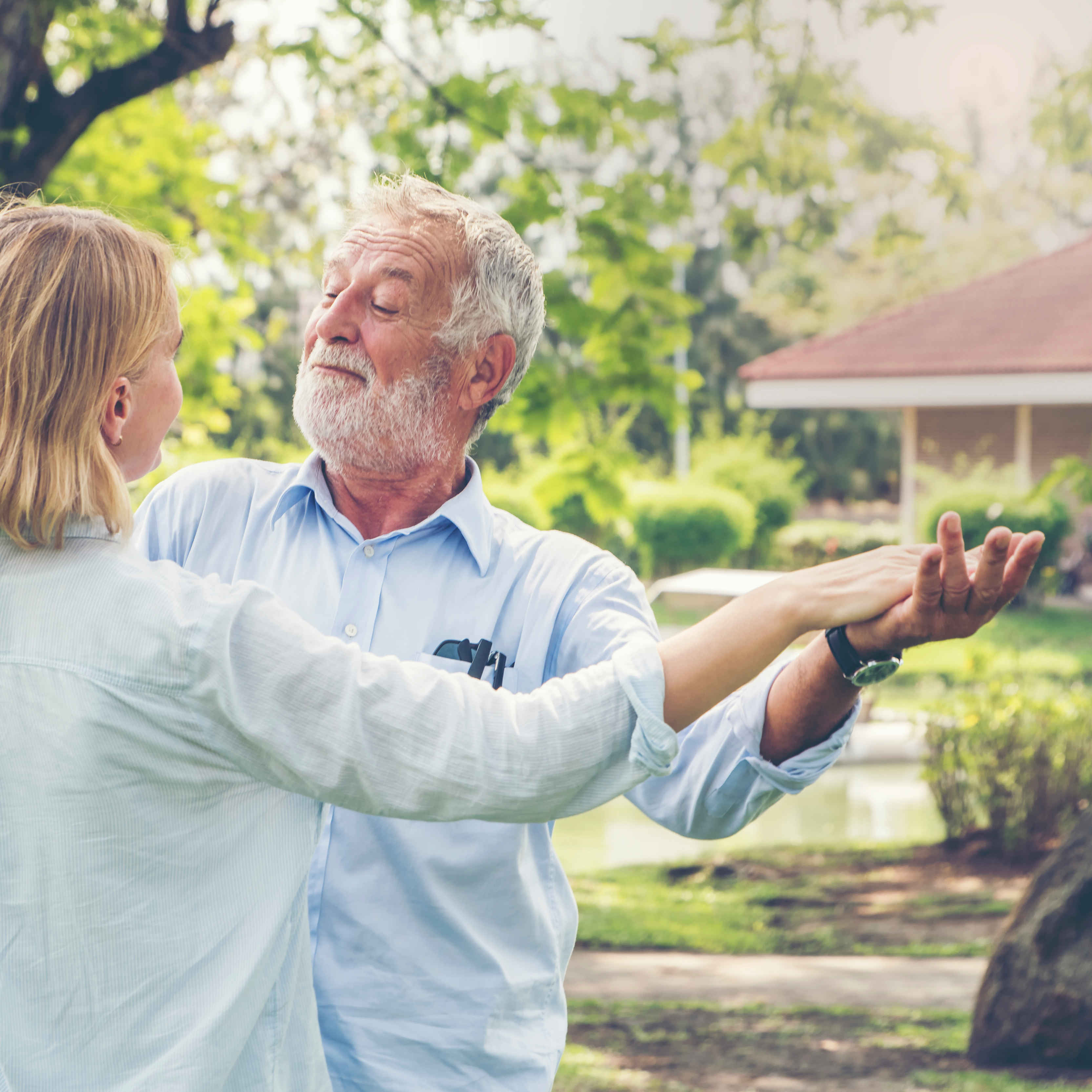 Our specials in bullet points
At AO dance you can learn to dance both online and on-site:
Through online lessons (e.g., through Skype or Zoom, on a fixed time and date).
Through on-site lessons (with teaching taking place on a set location, time and date)
What do you need to learn how to dance?
Comfortable clothes and shoes
Before a wedding: practice with original shoes and hoop dress
Additional for online classes
At least 4 square meters of space to practice (at the wedding location best 4×4 meters, bigger always works)
Internet
A device that allows you to stream videos and make video calls